Virtual Office in Delaware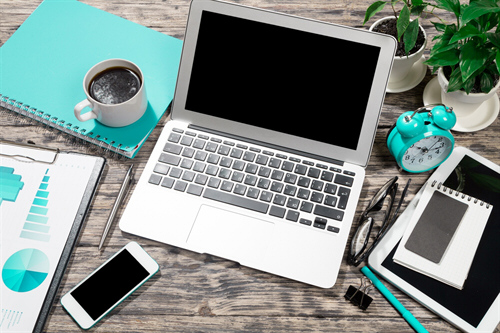 Run Your Online Business Virtually

We understand the need for flexibility when growing your business. We also understand the need to project the highest level of professionalism and allow you to focus on your business.
Recently, we have negotiated a contract with a Virtual Office also located in downtown, Wilmington Delaware to provide our clients an opportunity to meet expanding requirements to run their business.
After carefully researching the needs of our clients, we noticed that some new businesses require a working address to operate their Delaware business. Although we include mail forwarding as part of our registered agent fee it is limited to First Class Mail.

Lately with so many businesses operating online either as an internet store or a consulting firm many of our clients require an "operational" mailing address for invoicing and other business needs.
Some entrepreneurs working with large organizations like Amazon, eBay et al require a unique address for different corporations they own. With our Virtual Office package, we offer a number of different suite numbers individually designed for each new business.
Global Corporate Services Offers Four Delaware Virtual Office Packages
OPTION 1
Business Address. For clients that DO NOT want to receive mail – initial cost will be $425.
OPTION 2
Business Address w/ Mail Forward Option. For clients that "DO" want to receive mail. Initial cost will be $475 prepaid. You will have to provide a UPS, USPS or FEDEX account number.
Renewal fee would be $475 prepaid.
OPTION 3
Business Phone Number. For clients, that want just a phone number with voicemail to email. Initial cost will be $475 prepaid.
Renewal fee would be $475 prepaid. No address provided.
Option 4
Full Service Available. Includes Address, Mail, Phone Answering. For clients that want a phone with reception and voicemail to email.
The Virtual Office Package Offers All Or Part Of The Following Services
Full First-Class Workspace
Corporate Address
Telephone Answering Service
Services with a computerized message that will answer the phone with your Business Name
Services with a live person taking a Message
Mail Forwarding Service includes all types of mail including packages forwarded to your new address. (Client provides a UPS, USPS or FEDEX account number.)
A Check Deposit for Up to 10 checks deposited at a cost of $18 per deposit is required.