Delaware Registered Agent Services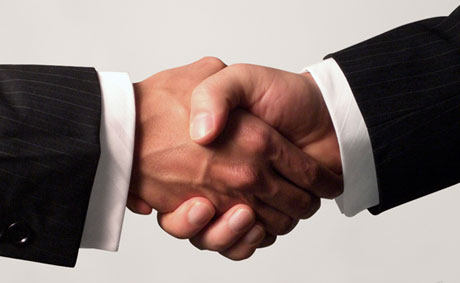 Incorporating in Delaware for Over 40 Years
In order to file an LLC or Corporation in Delaware, the state requires the use of a Delaware Registered Agent. Global Corporate Services, Inc. has been a Registered Agent in the state of Delaware for over 42 years. It's with this experience that will help ensure that your company remains compliant with government and state regulations. Although we will act as your registered agent we do not render legal or tax advice.
Part of the benefits of selecting Global as your Delaware Registered Agent is the roster of business services available at your disposal as one of our clients.
Why use Global as your Delaware Registered Agent? Actually, Why Not!
Global Corporate Services has been a Registered Agent in the state of Delaware since 1978 and has a large database of very satisfied clientele. That means 40 years of doing business in the state of Delaware. We offer a fair price with outstanding services. All of our corporate clients are treated as though they are our only client.
NO HIDDEN CHARGES
Our Registered Agent Fee includes First Class Mail Forwarding in the United States. For our international clients, we only ask for a small deposit to cover Air Mail forwarding. We do not charge repackaging fees or fees to bring the mail to the postal service. We have not raised our fees for over 40 years.
Our clients think very highly of the services and professionalism we offer. They keep coming back and send business associates, friends and family.
Already Incorporated? Looking to Change Your Delaware Registered Agent?
If you are looking to change your Registered Agent and take advantage of our free mail forwarding, use of our corporate address and access to all business services offered by Global Corporate Services, use our easy Change of Registered Agent Service.
Fees to Initiate the Change in Registered Agent
The fee to file the papers is $224.00 including all state and county filing fee.
This includes the Delaware Resident Agent Fee for the current year.
The only additional charge would be if there were outstanding fees due to the state for unpaid taxes.
Why Do I Need a Registered Agent?
Virtually all states require a company filed in their state to use a registered agent if you do not already have an address in that state.
The Registered Agent must have a physical presence and address. No Post Office Box is allowed. They must be available during normal business hours to assume the responsibility of accepting summons for the corporation, limited liability company (LLC), not for profit corporation, limited partnership or foreign company qualified to do business in the state.
The registered agent is responsible for receiving important legal and tax documents on behalf of the business. Service of Process (sometimes called notice of litigation), which is the document that initiates a lawsuit, is served to the registered agent for a business. Proper handling of and timely response to this document are vital, as not doing so can result in significant adverse consequences to the business.
Additionally, the registered agent often receives mail and tax documents from the state and government on behalf of business. Timely handling of these documents is also important as states typically impose deadlines for the annual report and franchise tax payments. Unlike most registered agents in the state of Delaware, we accept all First Class Mail which is forwarded or scanned at no additional cost to our clients.
Selecting the right registered agent for your business goes beyond satisfying a statutory requirement. The right registered agent can be a partner in helping you promptly and easily address the necessary requirements for your business, which keeps your business in good standing with the state and allows you to concentrate on running and growing your business.